Customer information solutions
Keeping customers happy means keeping them in the loop and not in the dark. Learn how our award winning technology can help keep your passengers informed and up to date.
Stunning dynamic route maps
Provide your travellers with great looking dynamic route maps that can be set to show a range of information. A completely customisable map and key, optimised for use on mobile devices with zoom capability, mean passengers can discover details of live disruption, station information, accessibility guides, and an engineering work 'look ahead.' If required, the dynamic route map can even  show alternative bus routes.
Simple to use configuration and management
Setting up your system should not be difficult – and it isn't! We help you create a map (largely based on your existing route map) that customers will recognise. More importantly – managing and updating the interactive map should not be another task for already busy staff. Our automated routines manage disruption through an interface to existing Network Rail and National Rail Enquiries systems for train and station information updates, which means the system almost looks after itself!
Clear online timetables and departure information
Our innovative Trainset system can turn the Network Rail CIF format into a beautiful, readable, online (or downloadable PDF) timetable that your passengers will understand. Fully colour customisable, and accessible to screen readers you can use the solution to create timetables and publish them – or we can do it (and manage any changes ) for you.
Find the customer information solution best suited to your needs
RailSmart DRM
Simple to manage, beautiful interactive Dynamic Route Maps with a range of display options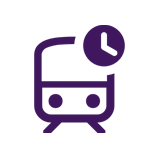 RailSmart T&T
Create and publish fully customisable and accessible online rail timetables for passengers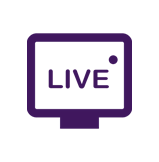 RailSmart LDB
Embed a Live Departure Board in your company website to display a wealth of information to customers
RailSmart SIP
Embed Station Information Pages in your site to help customers understand station facilities