Resourcing and planning solutions
Delivering great work begins with smart and efficient planning. Our technology solutions are created with this ethos in mind and enable our customers to forecast, mitigate, and plan effectively.
Staff and rolling stock planning solutions
Our staff and rolling stock planning solutions have been developed from the ground up to support the flexibility required in complex resource planning. To enable this our technology works reactively to the specific needs and demands of individual staff members and other resourcing constraints
We do not compromise on quality
We do not compromise on quality, and neither should our customers. We also believe in the necessity for train operators to have effective planning tools at their disposal. This is why our resourcing and planning solutions are created to think not just of today, but of tomorrow too.
Technology designed to elevate your operations
Effective staff rostering: We provide a flexible tool for the creation of base rosters with the option to include links, rotation patterns, create weekly rosters, measure staff fatigue, risk levels, and more.
Time attendance and staff management: Our software solutions enable staff to sign in and out from their planned shifts and to view and acknowledge any variations to their working roster.
Rolling stock planning: Through a user-friendly and intuitive interface, we help users to create weekly fleet plans that accurately reflect the needs of their business with complete planning visibility.
Find the resourcing & planning solution best suited to your needs
RailSmart DFH
Collect data from staff and ensure awareness with secure document communication.
RailSmart ORS
Effective resource planning, rostering & optimisation.
RailSmart MCA
Train preparation and dispatch goes digital.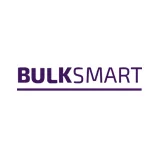 BulkSmart
Predictive digital management of busy freight yards moving aggregates & other bulk cargo.