Operations and performance solutions
Technology has revolutionised all sectors of the transport industry, from aviation to automotive, overhauling their operations and performance in a significantly positive way.
Adopting new technologies
However, despite the passion of those working in the industry, the rail sector still has progress to make in adopting new technologies and utilising the approaches will ensure efficient operations and better performance across the rail network.
Providing the industry with technology
Here at 3Squared, we believe in providing the industry with technology-enabled tools to track, analyse, report, and ultimately improve rail operations and performance. From our Mobile Train Consisting solution to our tablet-based Driver Advisory System, we have created a suite of products geared towards ensuring rail operations and performance run smoothly and efficiently.
Technology designed to elevate your operations
Improve train regulation: We create technology that provides drivers with the right information at the right time, enabling them to determine how best to regulate the train.
Actionable insights: Our detailed route-specific information is delivered quickly and directly to drivers, empowering them to make informed decisions.
Provide relevant updates: Drivers can report rail head conditions from directly within their app, enabling near-live time reports to be disseminated across the business.
Damage prevention: Our tools help to reduce wheel flats, rail head damage and other defects which make a negative impact on the day-to-day running of the network.
Find the operations & performance solution best suited to your needs
RailSmart DFH
Collect data from staff & ensure awareness with secure document communication.
RailSmart IM
Effective incident management for rail professionals.
RailSmart ORS
Effective resource planning, rostering & optimisation.
RailSmart RCM
Remote conditioning monitoring to support effective rolling stock management.
RailSmart MCA
Train preparation and dispatch goes digital.
RailSmart MTISA
Keep drivers up to date in the cab with the mobile train information system.
RailSmart EDS
Proactive competency management & staff development.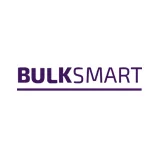 BulkSmart
Predictive digital management of busy freight yards moving aggregates and other bulk cargo.